Toward the end of summer, I made two pairs of shorts using a modified version of the Wearing History Smooth Sailing pattern. I'm so happy with them! Modifications include lowering the waist, removing the front pleat, adding DEEP pockets, and making them close in front. Here's a whole bunch of pictures as proof of productivity.

Black twill version made out of some random twill I had lying around. It was just enough to make this pair of shorts.




Slightly stretch denim version with red top-stitching and cuffs. I used part of the buttonhole making stitch on the machine to tack the cuffs up. (That's what the little red marks are at the side seams on the cuffs.)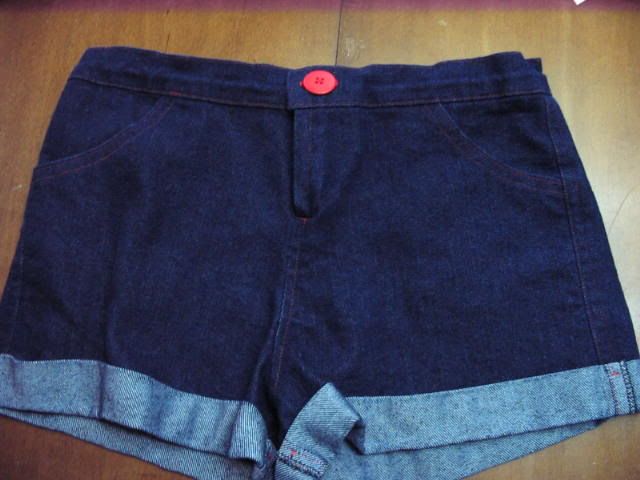 And on me, to show how great they fit. I think that these ones really have a cute, retro pin-up vibe.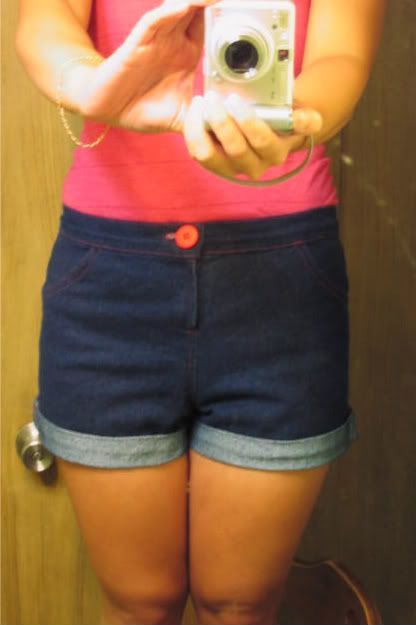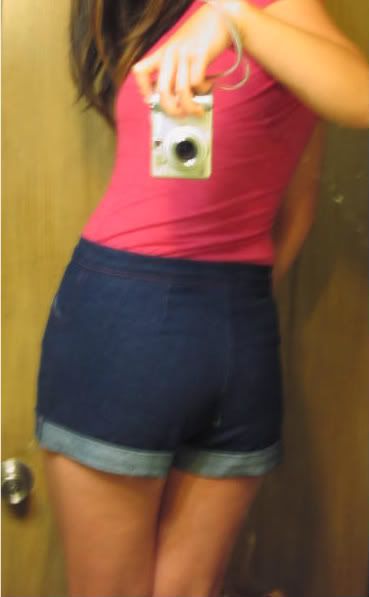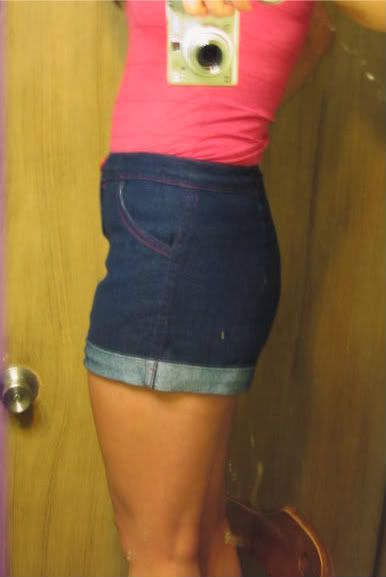 In other sewing news, now that it's September the Fall sewing line-up is being planned. On my list for modern wear is the ivory satin blouse and plum wool jacket. Plum wool, chocolate bember lining, and fake leather wrapped buttons shown.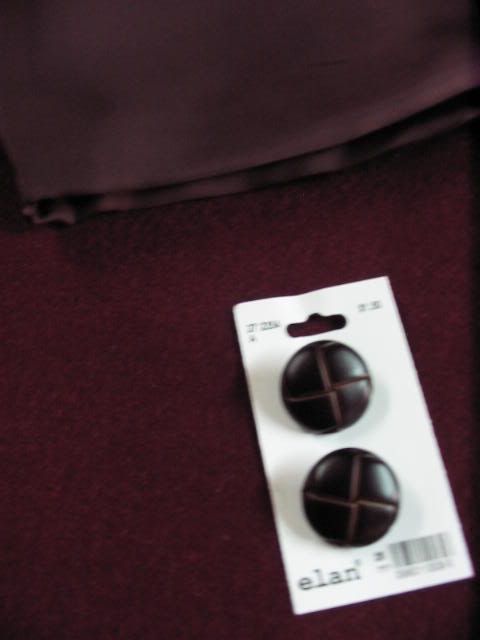 For historical stuff, I want to get cracking on the 1840 stuff like
jennil. This means completing the flounced petticoat. However, I'm thinking that I don't want to have to deal with all the flounces and it may end up being a corded petticoat instead. (Unfortunately, all the flounces are already cut out. They may end up becoming the back of a bustle petticoat in the future.) A plain petticoat will also be needed to complete the undergarments. I also have some plans for the DPP on Your Wardrobe Unlock'd/Foundations Revealed that I'll get into some other time.

With all these plans and being in school as well and my need to get a job, I am going to be busy, busy, busy!